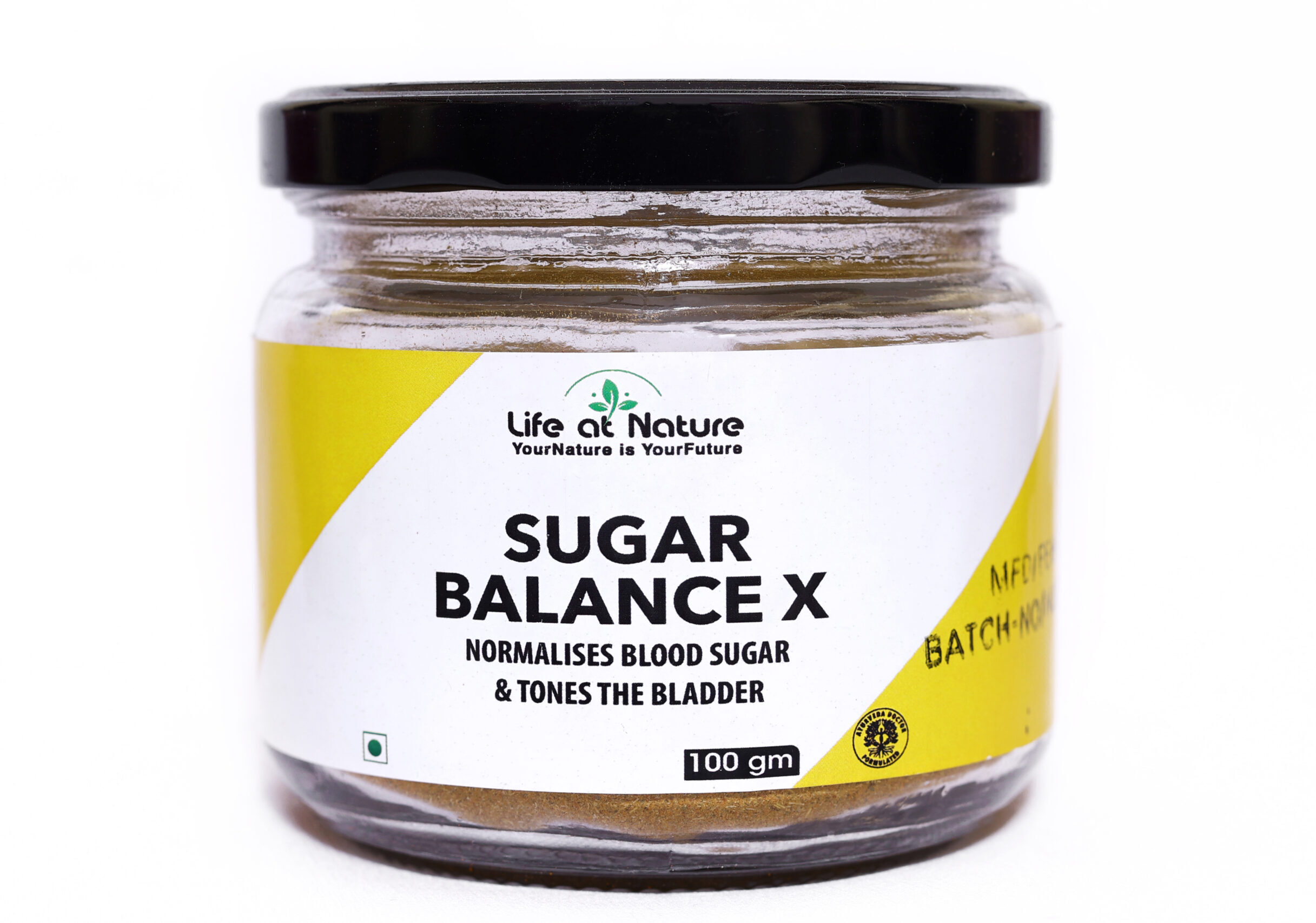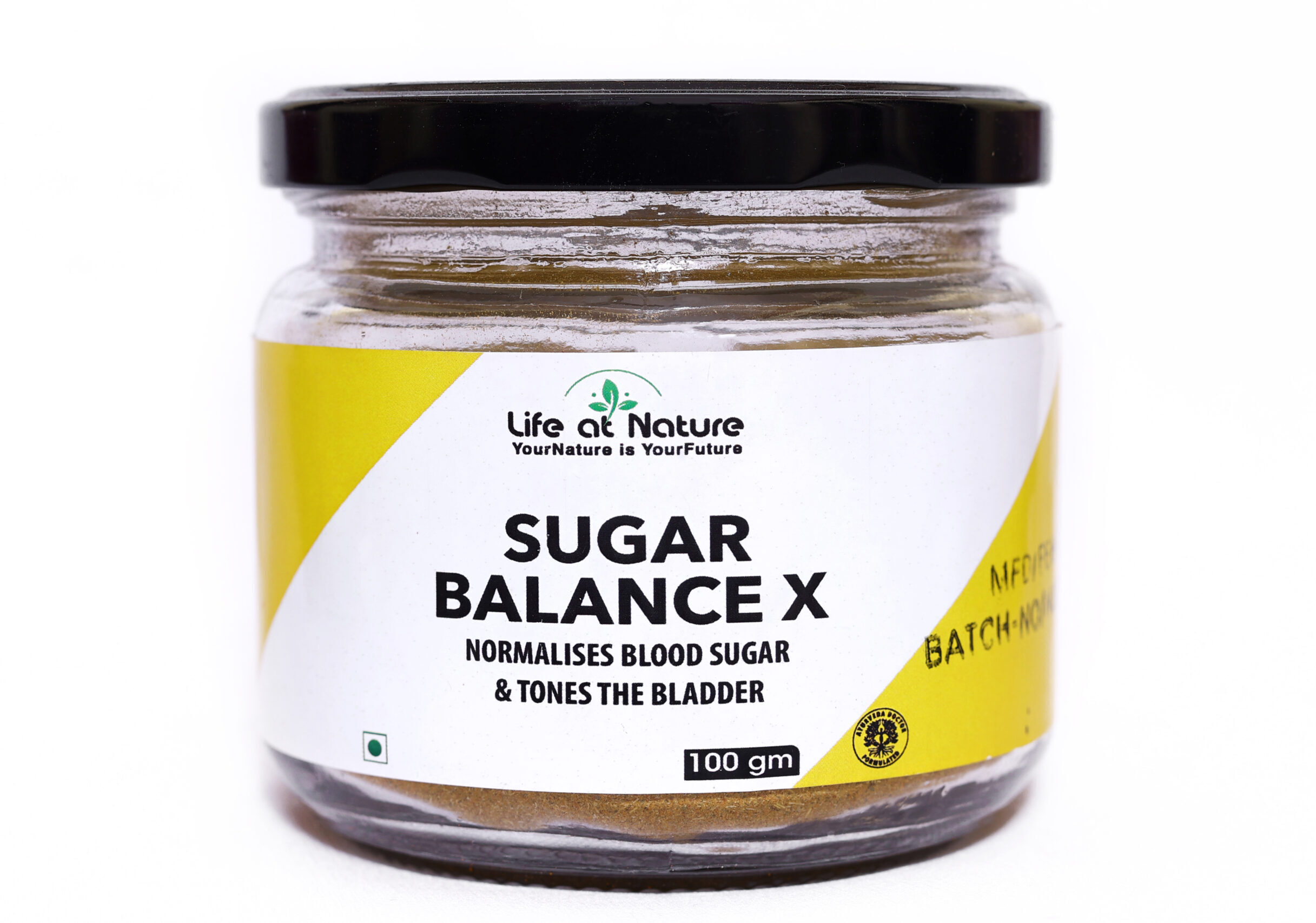 NORMALISES BLOOD SUGAR & TONES THE BLADDER
Useful in Diabetes,Helps to maintain normal blood sugar level. Salacia is popular in Ayurveda for its benefits in Diabetes. Salacia helps to control Micturition /Incontinence of urine in Oldage. BPH(Prostate Hypertrophy Cinnamon is having antioxidant property, it helps to lower high blood sugar level and obesity
INGREDIENTS (EXTRACTS)
Each 5 Gms powder Contains Ekanayaka /Saptachakra leaf
powder | Salacia chinensis: 3.5 Gms | Twak: Cinnamon
zeylanica:1 Gms | Stevia: Stevia rebaudiana: 500 Mgs
Hurry Up! Offer End In:
It is a false notion that acidity or gastritis arises because of the consumption of spicy , sour food or by stress. Instead, it is caused by a type of bacteria called H-Pylori present in our stomach. With the introduction of Life At Nature's GASTRO X tablet, we aim to control and remove these bacteria and is proven beneficial.
INGREDIENTS (EXTRACTS)
Each 1000mg tablet contains extracts of –
Deglycyrrhizinated licorice – 100mg | Mentha
peperita – 5mg | Fennel seed -100mg | Tinospora
cordifolia – 100mg | Ginger powder – 100mg | Nigella
sativa – 100mg
MAJOR BENEFITS
Protects Stomach Lining from Excess Acid | Relieve
Gastric Reflux | Manage Nausea & Indigestion |
Controls Stomach Pain | Helpful to heal ulcers |
Fights Migraine | Helpful in Leaky gut syndrome |
Manage Gut Inflammation | Fight Small Intestinal
Bacterial overgrowth (SIBO)
INDICATIONS
Gastritis | Acidity | Hyperacidity | Heart Burn | Ulcer |
Acid Reflux | Migraine | Indigestion | Bloating &
Burping | IBS
Hurry Up! Offer End In:
The present generation begins and ends a day with a lot of stress. This busy and stressful lifestyle has led to several diseases. Life at Nature brings STAY CALM X, which play a vital role in controlling the stress levels
and helps in boosting the complete wellness of the one's body and mind.
INGREDIENTS (EXTRACTS)
Each 1000mg tablet contains extracts of,
Ashwaganda – 400mg | St. John's wort – 250mg |
Jatamansi – 200mg
MAJOR BENEFITS
Ashwagandha is an ancient medicinal herb (3000
years of history) | Adaptogenic (helps your body to
manage stress) | Reduces Stress | Reduces Cortisol
Level | Balances Anxiety | Boosts Energy Level |
Improve Testosterone production | Encourage
fertility in men | Manage Mental and physical fatigue
INDICATIONS
Stress & Anxiety | Depression | Insomnia |
Sleeplessness | Low Libido | Male infertility |
Lethargy | Improves memory
Hurry Up! Offer End In: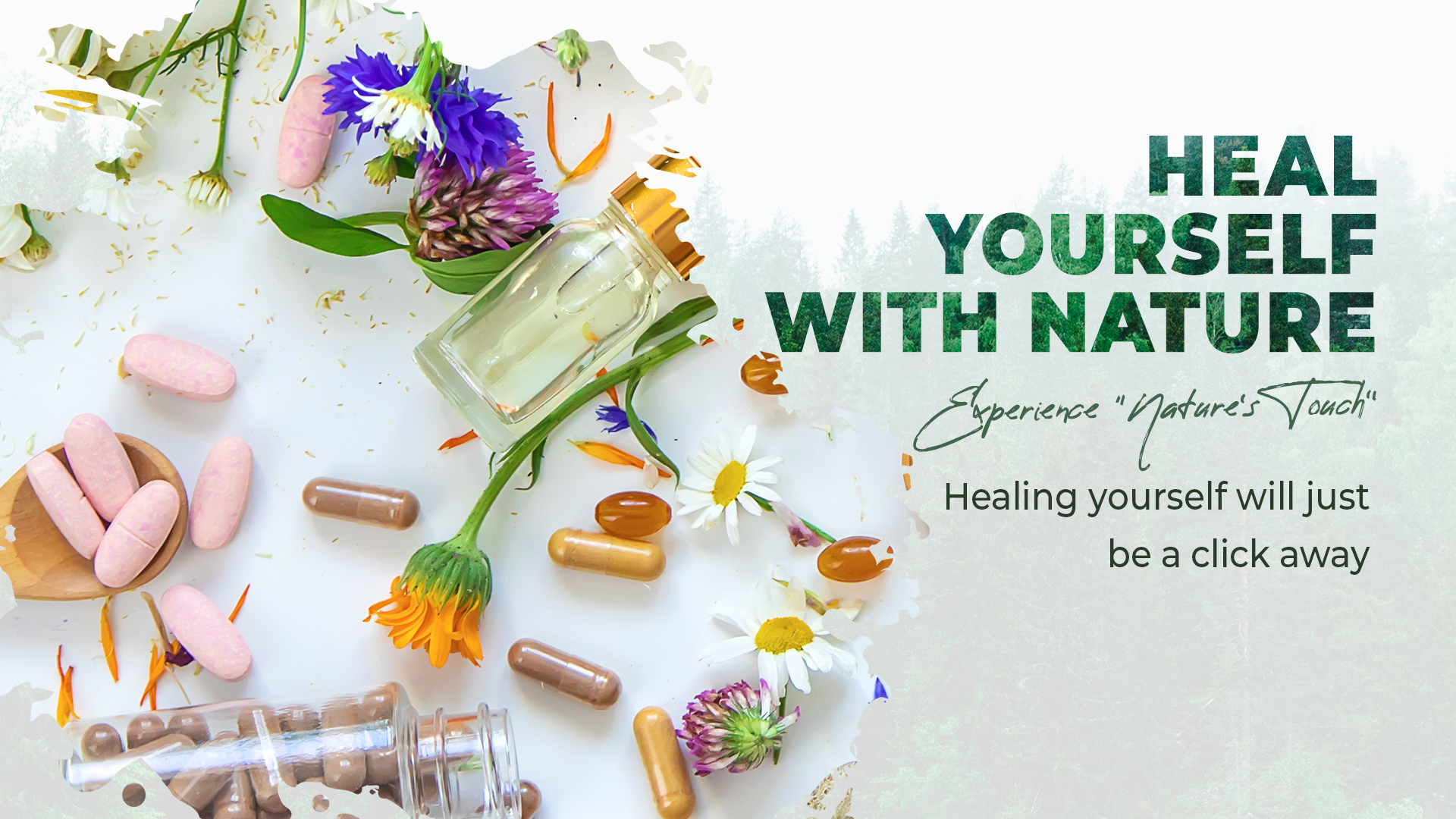 COMPLETE HORMONAL BALANCE, STABILITY FOR FEMALE HEALTH
Helps Reverse PCOD – PCOS | Regularizes
Menstrual Cycles | Normal flow during each cycle |
Minimises pre-menstrual symptoms | Helps
Hormonal Balance | Proper Ovulation & Fertility
Levels | Beneficial During Menopause | To Combat
Hot Flashes | Improves women's overall health
INGREDIENTS (EXTRACTS)
Ashoka:Saraca asoca
Lodra:Symplocos racemosa
Shatavari:Asparagus racemosus
Dashamoola:Ten roots
Ashwagandha:Withania somnifera
Raktachandana:Pterocarpus santalinus
Nagakesara:Mesua ferrea
Sugar base syrup Q S
Hurry Up! Offer End In:
Life At Nature's ALLERGY CONTROL X is a combination of six natural ingredients that helps to relieve the allergy and asthma. AKBA in allergy control x reduces the inflammation by blocking lipoxygenase 5 enzyme. Andographis paniculata fight against microbes, malaria, parasites and cancer. Another major ingredient is allicn a compund produced when garlic is crushed or chopped, which is been found to reduce inflammation and offer antioxidant benefits, tinospora cordifolia rejuvenate the tissues, boost up the immune system and build up the inner strength against bacteria and viruses. Sida cordifolia and holy basil relief nasal congestion and wheezing.
INGREDIENTS (EXTRACTS)
Guduchi Flush Toxins fro body | Guduchi boosts
immunity | Fights respiratory infections | Andographis is
a potent anti-microbial agent | fight common cold and
upper respiratory infections | Andographis works as an
anti -oxidant | Holy basil relieves headache | Holy basil
act as natural expectorant | AKBA speed up recovery
from infection | AKBA promote easy breathing | Sida
Cordifolia relief nasal congestion and wheezing.
MAJOR BENEFITS
Each capsule contains extracts of3-Acetyl-11-Keto-Beta-Boswellic
acid or AKBA: 100mg | Sida Cordifolia: 100mg | Holy Basil: 100mg |
Allicin: 100mg | Andographis Paniculatta: 150mg | Tulsi : 100mg |
Trikatu : 100mg | Clove : 25mg | Curcumin (CUP) : 150mg | Guduchi :
150mg | Turmeric : 100mg | Bharangi : 75mg
INDICATIONS
Allergy | Asthma | Common Cold | Sinusitis | Tonsilitis |
Rhinitis | Dust Allergy | General Inflammation | Anti
Bacterial | Nose Blockage | Anti Viral
Hurry Up! Offer End In:
Probiotics are the live bateria and yeasts that make up what is known as the "good bacteria" in your digestive system. Our bodies are full of bacteria, most of it in the gut, and they're necessary for optimal health. These
"microorganisms that live in our digestive tracts are crucial for protecting our health. We bring this in capsule form.
INGREDIENTS (EXTRACTS)
Each 900mg tablet contains – Total probioticpotency –
15 billion | Lactobacillus Rhamnosus – 3 Billion |
Lactobacillus Acidophilus – 3 Billion |Lactobacillus
Paracasel – 3 Billion | Lactic acid bacilluc – 500 Million |
Bifidobacterium lactis – 500 million | Bifidobacterium
longgum – 1 Billion | FOS – 100 gm
MAJOR BENEFITS & INDICATIONS
Improves Gut Health | Indigestion & Bloating |
Constipation | Anti-aging | Immune Booster | Brain
stimulator | Balances Harmones | Counter H-Pylori –
Fix Gut Flora
Hurry Up! Offer End In: